N.RAVI AND BROTHERS is a family oriented organization since 1996, which is managed by R.NATARAJAN AND SONS who has a versatile experience of more than 50 years in diary industry. For more than 25 years, the brothers behind SHRI RAVI KRUSHNA GHEE Mr.N.RAVI and Mr.N.BALAKRISHNAN have been involved themselves completely in the Ghee industry and worked tirelessly to familiarize the brand in the market. We are also involved in trading of SESAME SEEDS, TURMERIC POWDER & JEERA.
SHRI RAVI KRUSHNA GHEE is manufactured using only the high quality cow butter in our fully equipped plant with modern machineries and advanced tools to ensure the traditional taste and Aroma is retained.
We ensure proper selection of raw materials for manufacturing and testing is done on various parameters for both raw materials and finished goods.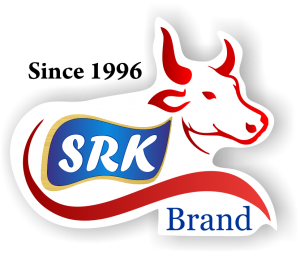 To ensure the richness in the quality of ghee, we procure high quality cow butter and store it in cold storage below -15 degree Celsius in our own plant. Ghee is tested on various parameters and agmark certified before packing. All our packing materials are food graded and as per agmark standards.
We believe healthy eating is healthy living, and this is what really matters!!! We believe our Customers to be our home guests, that's why we are ready to innovate and revel you with a culinary treat with our healthy milk products with all its freshness intact and constantly work towards meeting and exceeding the expectations of our customers. Passionate, is our epitome and formula for making superior quality products. We always feel that the price you pay is not just for the taste of your choice, but for the rare and nutritional values imbibed in it right from the moment it was prepared for you.
We strive hard to satisfy the needs of our customers paying more attention to their health and hygiene.
Our vision is to give healthy and artificial free products.
We look forward to bringing you the best quality and healthy products either online or from the retail stores near by you